Authorization Groups allow us to secure access to various entities in the SAP landscape. The most common application of authorization groups is to secure tables but they can also be used to secure other objects like customers, vendors, accounts or materials. In fact authorization groups are represented by the authorization field BRGRU and they form part of quite a few authorization objects. However lets start our discussion with the example of table authorization groups. Table authorization groups are created through the SE54 transaction shown below.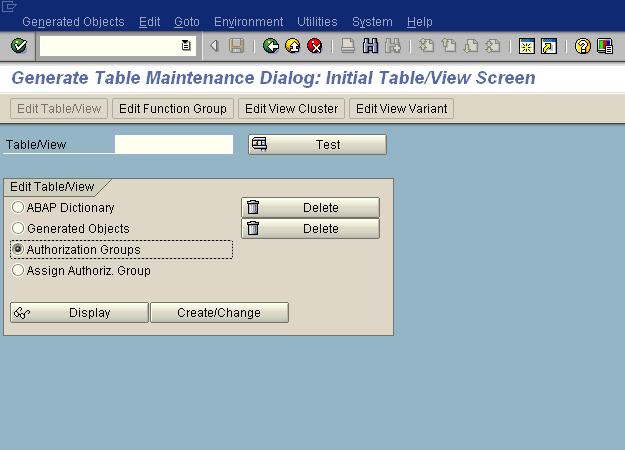 To secure access to tables/views through authorization groups, we need to assign it an authorization group. We have the choice of using any of the existing authorization groups or create a new one for our table. Both these activities can be completed through the SE54 transaction as shown below.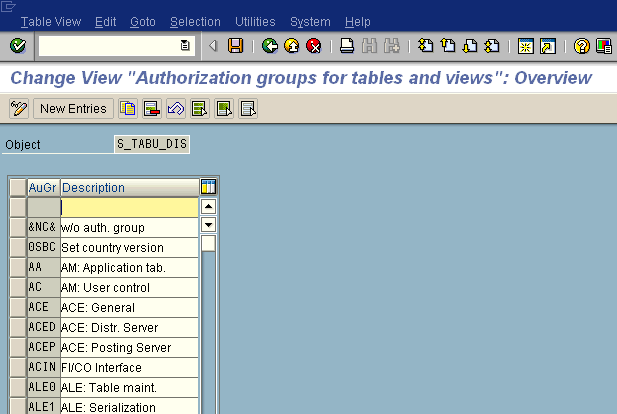 Note that the figure above shows the existing auth-groups created in the system. The entry "S_TABU_DIS" appears at top of the screen as this is the auth groups assigned to the table needs to be maintained for the S_TABU_DIS object with the correct activity (02 – change, 03 – display, etc) in the users' role to complete the process of securing table access. Another point to remember is the fact that a table without any auth group maintained for it, is considered to be linked to the &NC& auth-group. So for these tables, &NC& need to be maintained in S_TABU_DIS.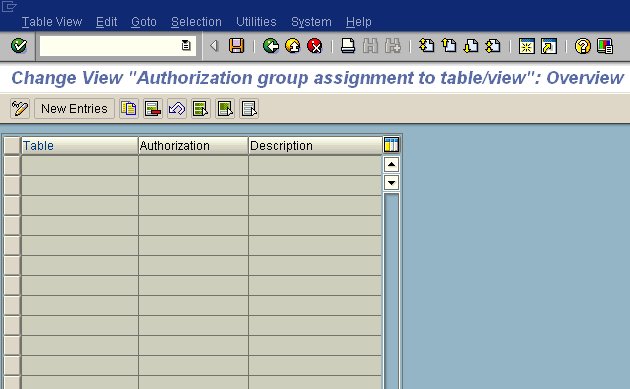 Now that we are done with the use of auth groups for securing table access, lets check out their use in securing other SAP applications. To better understand the subsequent use of auth groups lets start with a display of the BRGRU field (which represents them in authorization objects) in SU20. You will note that the BRGRU field has a length of 4 and has a check table TBRG. The TBRG table is the central repository of auth groups defined in the system. When creating new groups through the SE54 transaction, we are actually accessing this table filtered for S_TABU_DIS.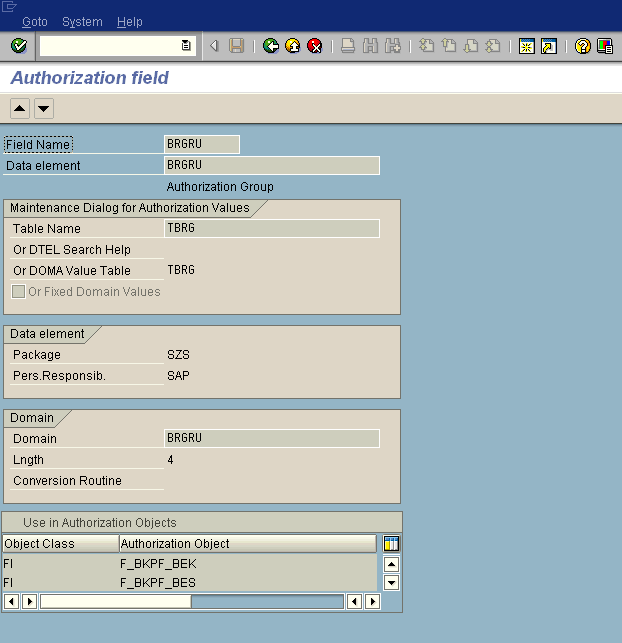 To create auth groups for use in other objects, we need to directly access the TBRG table. We can use SM30, SM31 or SE16 for creating new entries. The figure below shows this table being maintained through SM30. We create entries for the F_LFA1_BEK object which is used to secure access to vendor master records.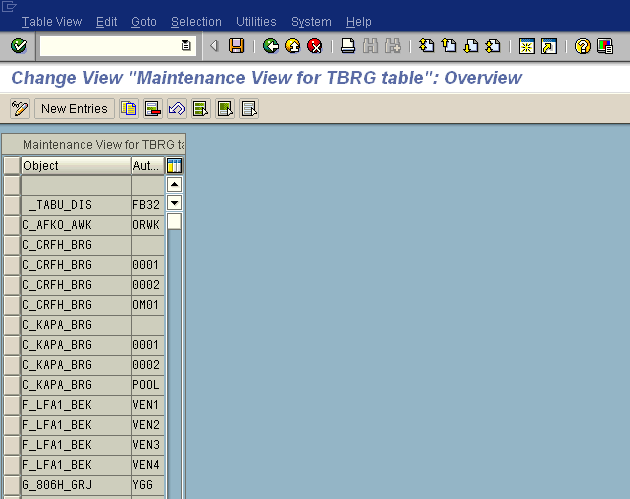 Now to secure vendors through the created auth groups, we need to update the vendor master (transaction FK02) as shown below with the same and maintain the same values in the F_LFA1_BEK object in the users' roles.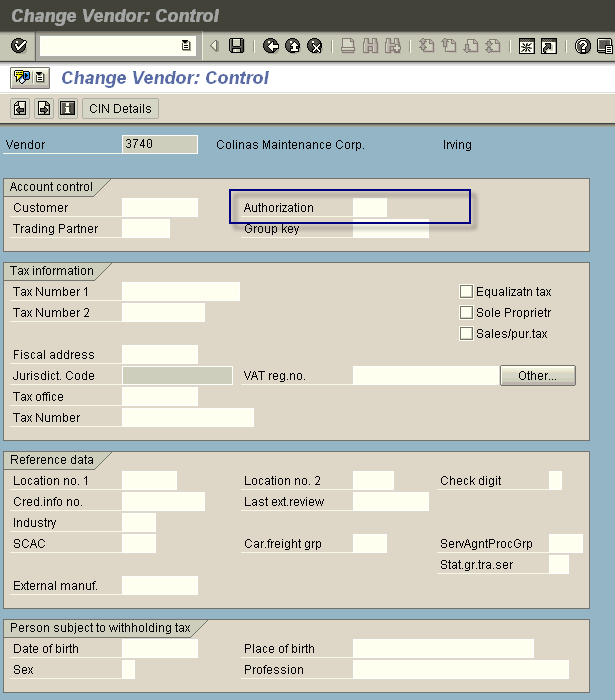 Similarly auth groups can be maintained for customers as well through the XD02 transaction as shown below. In this case the TBRG entries are for the F_KNA1_BED object.