The standard SAP authorization trace given by ST01 is not enough for troubleshooting security issues in BW reporting. A ST01 trace will show a basic reference for the two objects S_RS_COMP and S_RS_COMP1 to check access to the query and cube but nothing further than that. SAP provides a completely new authorization trace though the RSECADMIN transaction to troubleshoot analysis authorizations. The error log button gets us to the authorization trace screen.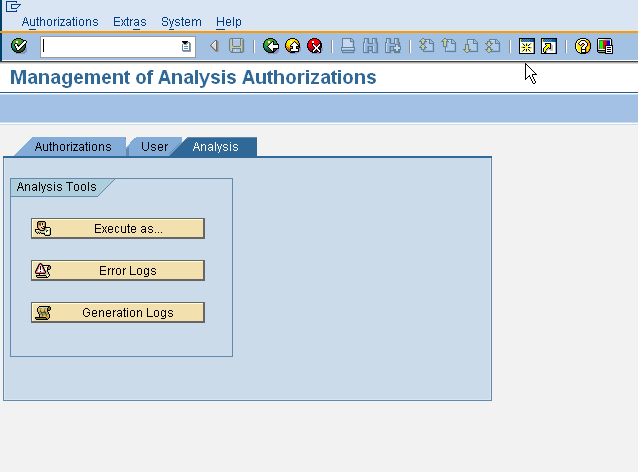 Once we have "configured log recording" for the affected user, the system logs all OLAP data accesses made by the user.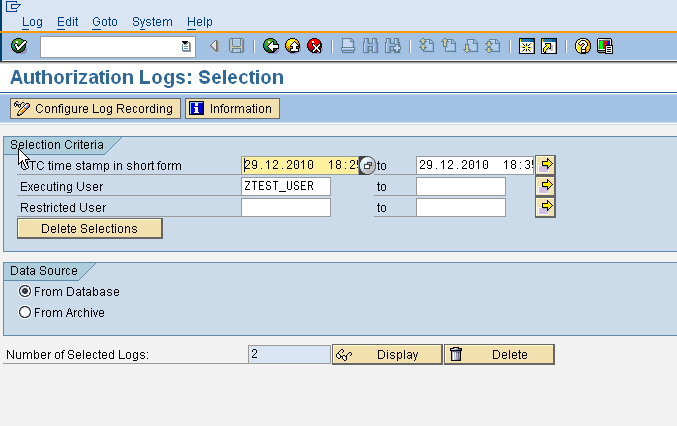 Displaying the log data gets us into the following screen which shows the details of the security checks for the user.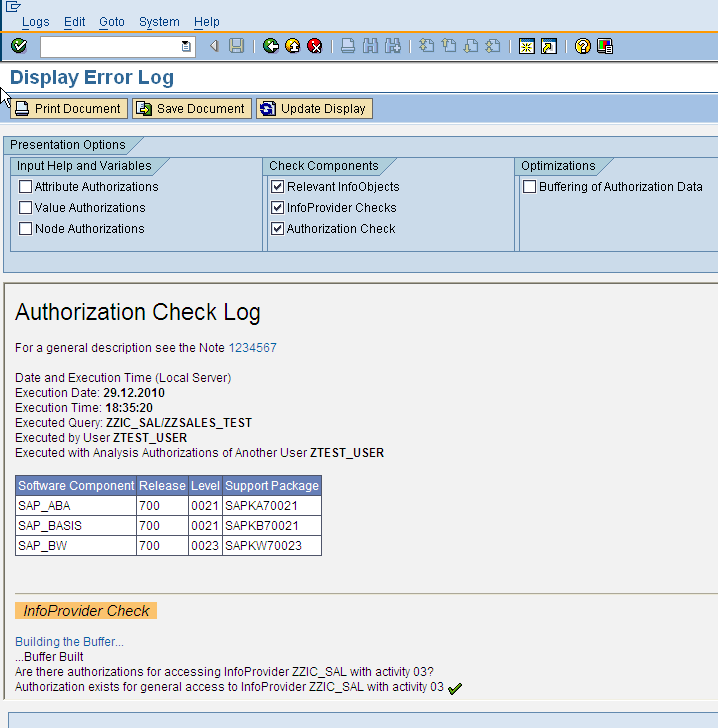 The trace first displays the name of the InfoProvider and the query name that the user executed. Next, we have a list of characteristics in the cube for which user has non full (*) access as these need to be checked at a more detail level. Lastly we have the authorization checks for these characteristics with non full authorizations. Its this section of the trace thats typically the most helpful in troubleshooting authorization issues.