Like SAP HR, SAP CRM also supports organizational management. Org Management allows the assignment of Business Roles to OM objects (like positions, org units, etc). The transaction to maintain OM structure in CRM is PPOMA_CRM. PPOMA_CRM allows us to search for particular OM objects and create new ones. The below screen shows a typical org hierarchy.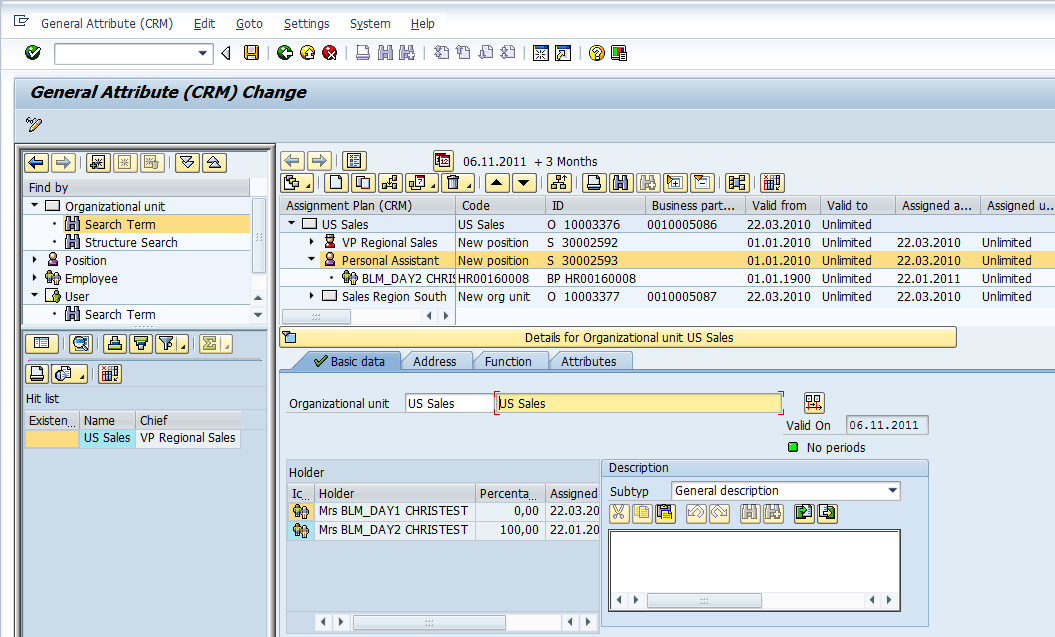 As you can see from the above, PPOMA_CRM is very similar to the ECC transaction PPOMA. Since we have already talked at length about Org Management in SAP HCM, I would not repeat the same here. Please feel free to have another look at the posts for Org Management under SAP HCM security.
For a user to work on CRM processes, the user needs to be assigned to a business partner. In the example above, we have the BP HR00160008 assigned to the Position 30002593.