The Identity Management application allows mass creation of user, roles and groups instead of creating them individually. For mass creation we use the "Import" tab under Identity Management. The screenshot below shows the data for creating a few users in the UME.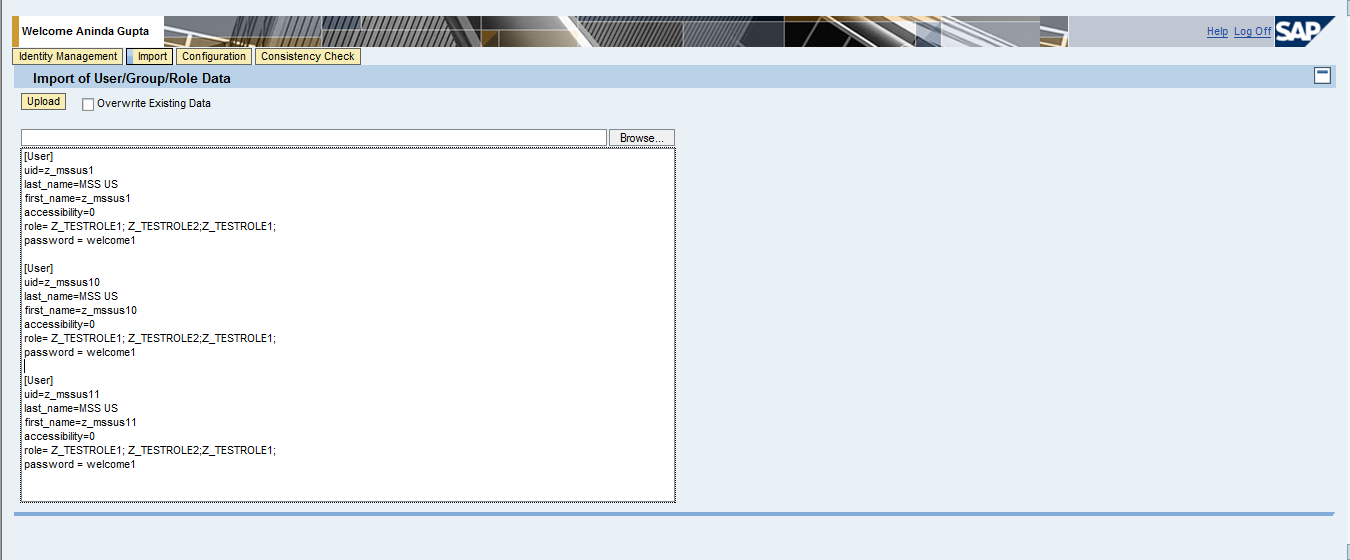 For the import to work we first have to prepare a text file with the correct format. Once prepared we can either paste the text in the box as shown above or import the text file by clicking the browse button. We now click the upload button. If our data format is correct, identiy management shows a log for the actions and the user are created in the UME. Checking the "Overwrite Existing Data" checkbox ensure any existing user data is overwritten by the new data being loaded.
There are numerous parameter combinations that can be used while loading users, roles and groups. Many of the options will actually replace existing data with the new mapping data. Please look up the sap help before using any other parameter combinations.