PD profiles are created through the OOSP transaction. SAP provides a few standard profiles but to a large extent, PD profiles are created by individual customer depending on their requirements.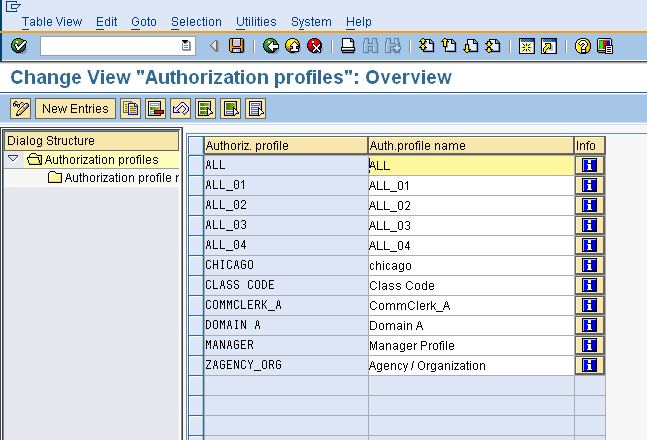 The definition of PD profiles is stored in the T77PR table. Lets have a look at the definition of the standard PD profile for "MANAGER"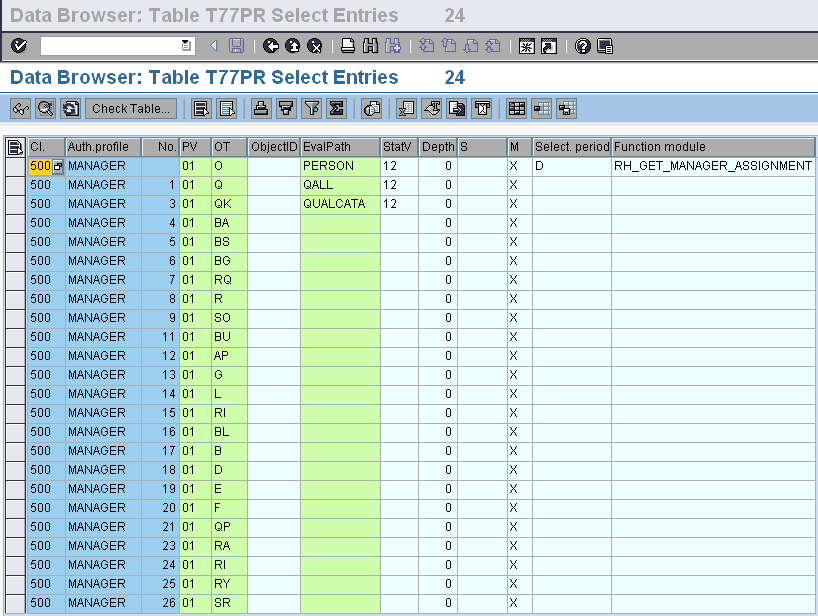 Some features to note about the definition of the PD profile.
Each record in the table is independent of the other records and gives access to a certain number of objects.
Each record has values for PV (Plan Version), OT (Object Type ), Object ID, EvalPath (Evaluation Path), StatV (Status Vector), Depth, M (Maintenance Flag), Selection Period and Function Module.
PV denotes the plan version for which the profile is valid.
OT is the object type of the object id value.
Object ID gives the start object when an evaluation path is used in the profile or an individual object.
If evaluation path is maintained, the PD profile returns the object along the PD profile. maintaining an evaluation path will only work if a start object value is maintained explicitly or dynamically through Function Modules.
Status Vector is used to determine the status of the objects/relationships while creating the structure. A StatV of 12 for example will consider relationships of status Active (1) or Planned (2).
Depth determines the level of the hierarchial structure till which the evaluation path is constructed. No maintained value indicates that the entire org structure returned by the evaluation path will be constructed.
Maintenance(M) flag determines whether a person will be able to maintain the returned objects.
Period determines the validity period of the objects/relationships while creating the structure. A value of D creates the structure which is valid on that day. A blank value indicates that the structure is not limited by the validity dates for the corresponding relationships.
The function module field can be used to dynamically generate a start object. Efficient use of this option can greatly reduce the maintenance effort for PD profiles. Two standard function modules are supplied by SAP, RH_GET_MANAGER_ASSIGNMENT returns the org unit for which the user is a chief while RH_GET_ORG_ASSIGNMENT returns the org unit for a user. New function modules can be created by customers as per requirement.