In our article on SU24, we saw the feasibility of selectively switching off checks for certain authorization objects. However, HR objects (objects for authorization class HR) can not be marked as "Do not check". Howver, there is another option for selectively switching off checks for HR objects. This is done be setting the values of authorization switches (through transaction OOAC) or directly modifying the HR config table (T77S0). The available authorization switches are shown below.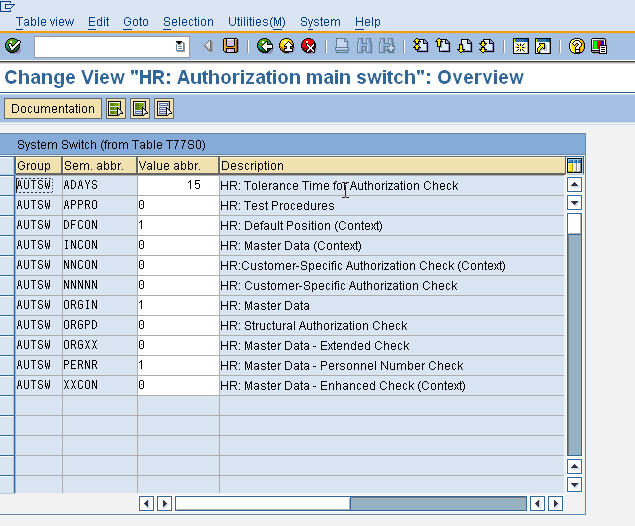 You can look at the standard SAP documentation for the functionality of each of the switches but let me list a few of them
AUTSW – ORGIN – Switch on (1) or off (0) for authorization object P_ORGIN. This object is used to check for access to Personnel Admininstration (PA) master data through infotypes.
AUTSW – PERNR – Switch on or off check for P_PERNR object for an employee's own personnel number
AUTSW – ORGPD – Switch off (0) or on (1,2,3,4) the structural authorization checks.