The User Information System (transaction SUIM) is a set of reports on user-authorization data which allows security administrators to query on authorization data . SUIM is all the more important since standard table maintenance transactions like SE16 are restricted from many users in productive systems.
The initial SUIM screen shows us all the defined reports from which we can select and execute the ones needed for our analysis. We can query for users, roles, profiles, authorizations, authorization objects as well as on the change documents for any of these objects.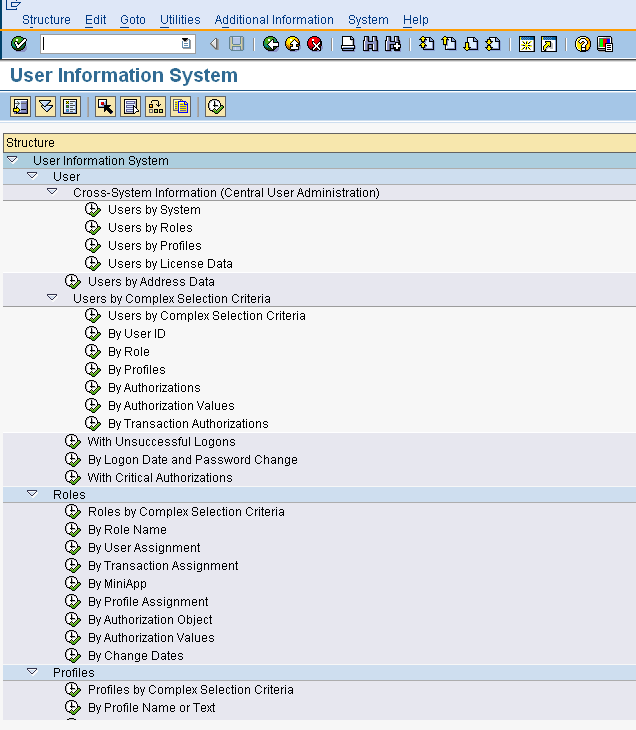 We take an example report, "Roles by Complex Selection Criteria" and search for roles with access to the transa ction SU01 and the authorization object S_USER_GRP.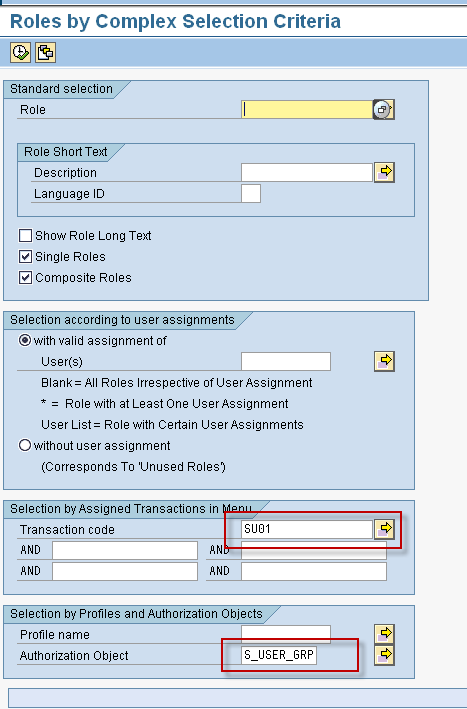 The query results show all roles which match the selection criteria.